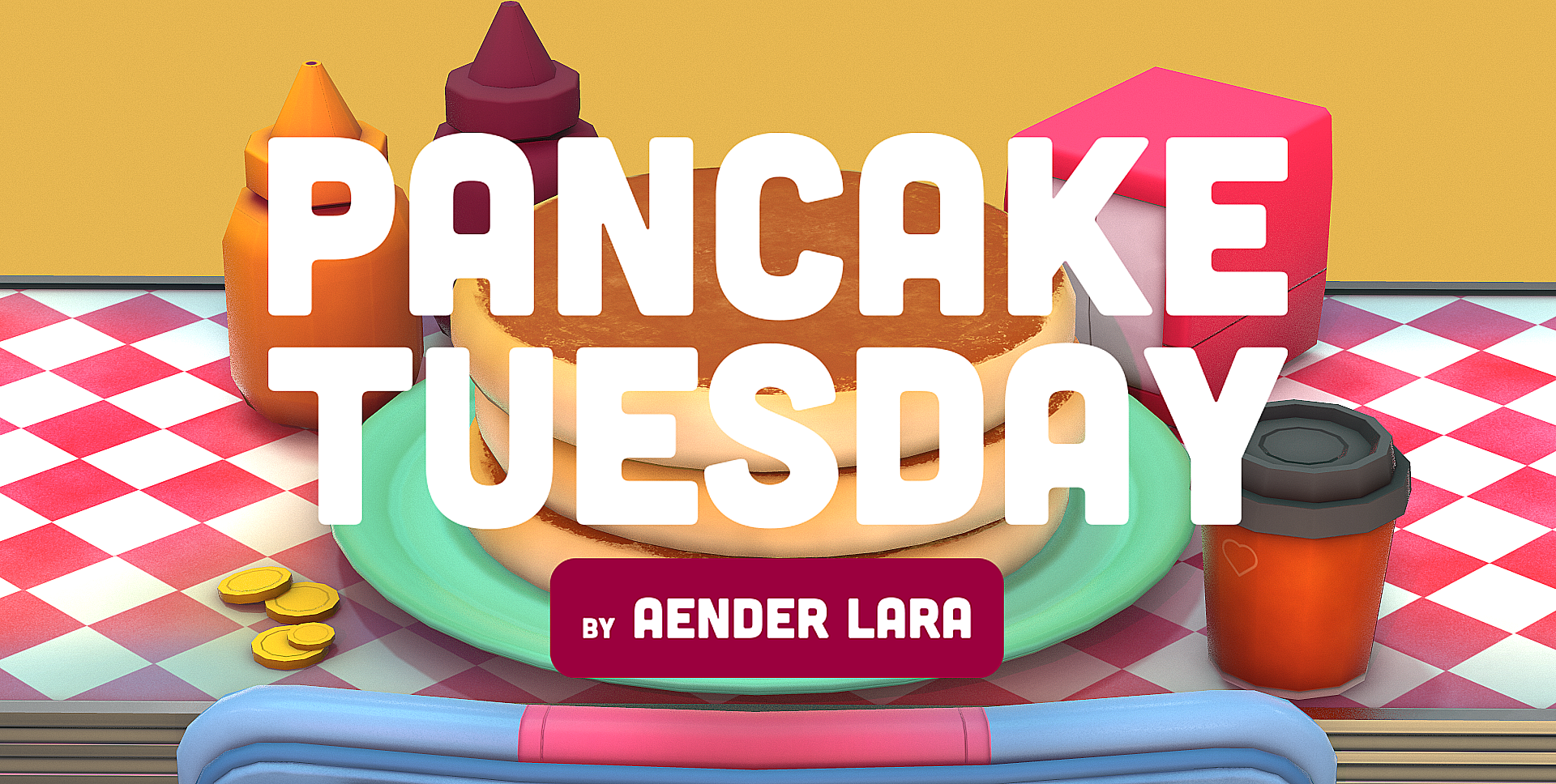 Pancake Tuesday
Pancake Tuesday - Better and now on Windows 1.1.1
---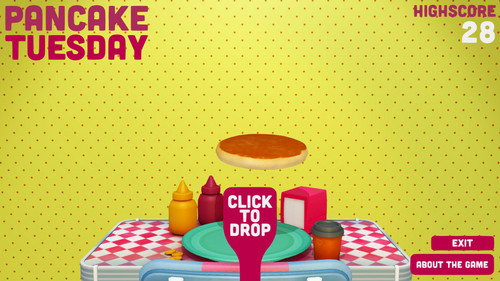 Day 19 of development, I still alive. Hey guys, I bring a new awesome update to you, with a lot of performance specially for devices with 1gb of ram or less.
Also there is a completely new and beautiful version for windows that you can download here and now more people can play this little game full of fluffiness. The new update is actually available for download on the Play Store or Amazon App Store.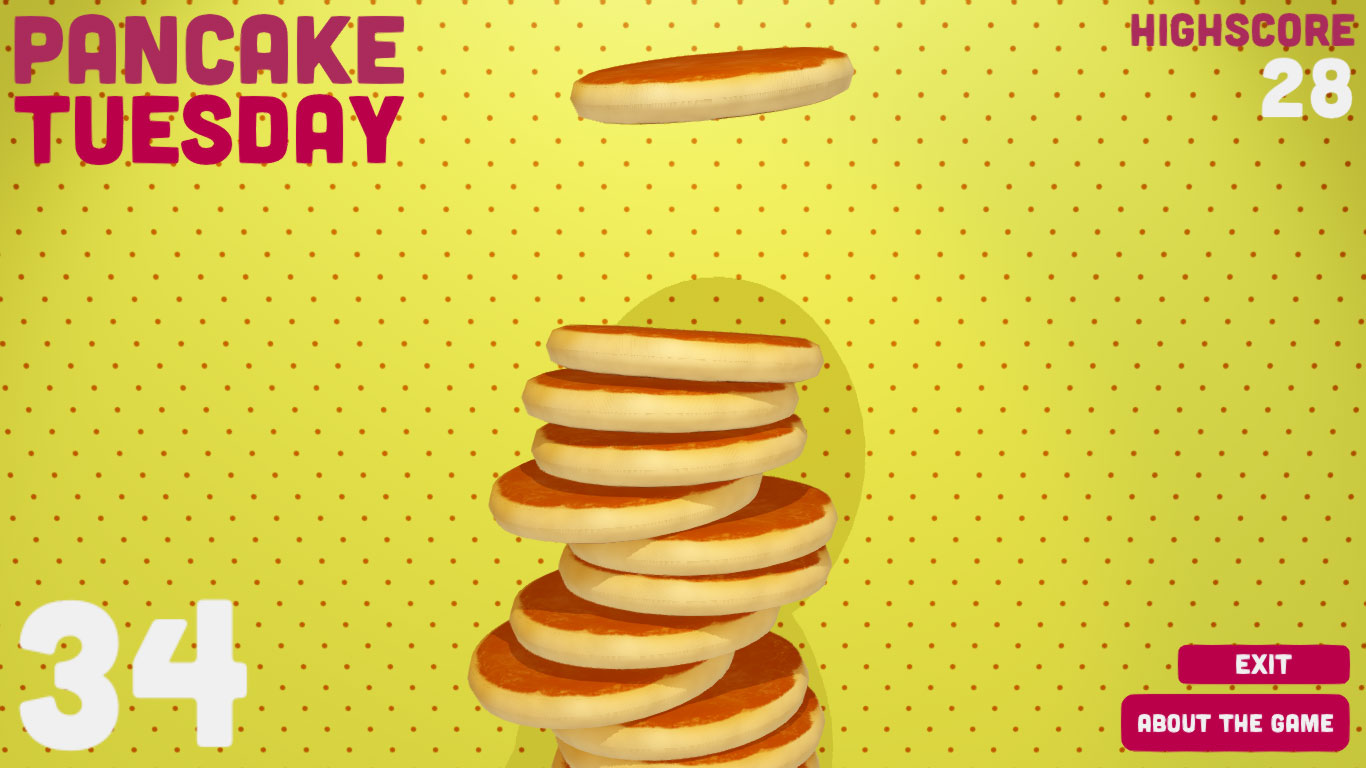 New animations are actually here, better textures and material and also sound effects created by my brother who is actually working in the Background music.
I hope you enjoy this update and you will soon have more surprises.
Also I am open to suggestions and if you are experiencing difficulties with any version of the game let me know.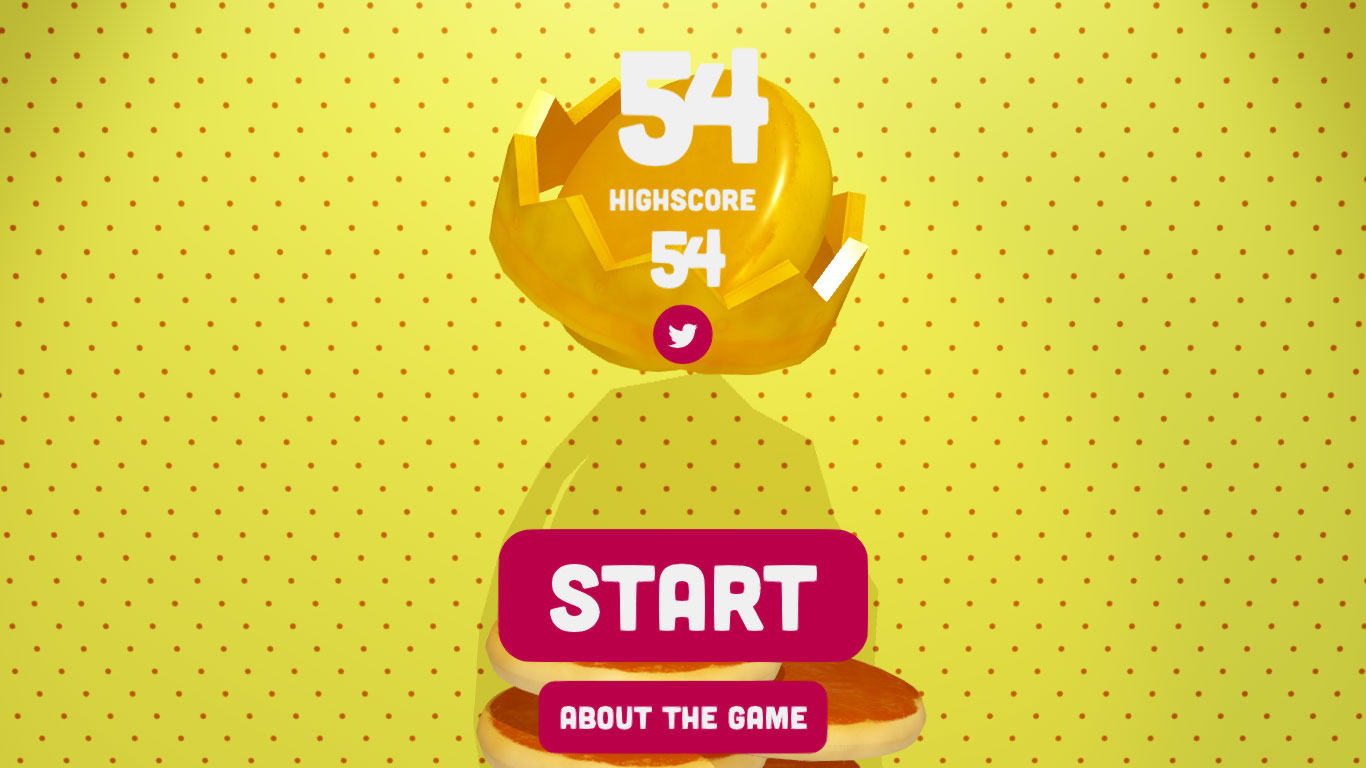 Some of the features I work the last update:
- Improving performance in general
- Better Textures and light
- New about redesign
- Share your score with twitter
- Sound Effects (Background Music coming soon)
- New animations

Thanks for play and read me.
Best wishes.

Files
Pancake Tuesday (Windows)
16 MB
Mar 04, 2018